Introducing the Wool ComfortMeter and Wool HandleMeter
Wednesday, 10 April 2013
AWTA Product Testing is pleased to offer new wool fabric-testing technology in the forms of the Wool ComfortMeter and Wool HandleMeter. These highly capable instruments were developed by the Cooperative Research Centre for Sheep Industry Innovation (Sheep CRC) in conjunction with the CSIRO, Australian Wool Innovation (AWI), AWTA, Deakin University, and the Department of Agriculture and Food WA (DAFWA).
The Wool ComfortMeter and Wool HandleMeter technologies are now available for use by all wool processors, knitwear manufacturers and retailers in a collaborative project between AWTA's Product Testing Division and the Sheep Cooperative Research Centre (Sheep CRC). When used in conjunction, the Wool ComfortMeter and Wool HandleMeter objectively and accurately measure the comfort and handle of light-weight wool garments, and provide an effective method of assuring next-to-skin comfort and predictable feel for the consumer.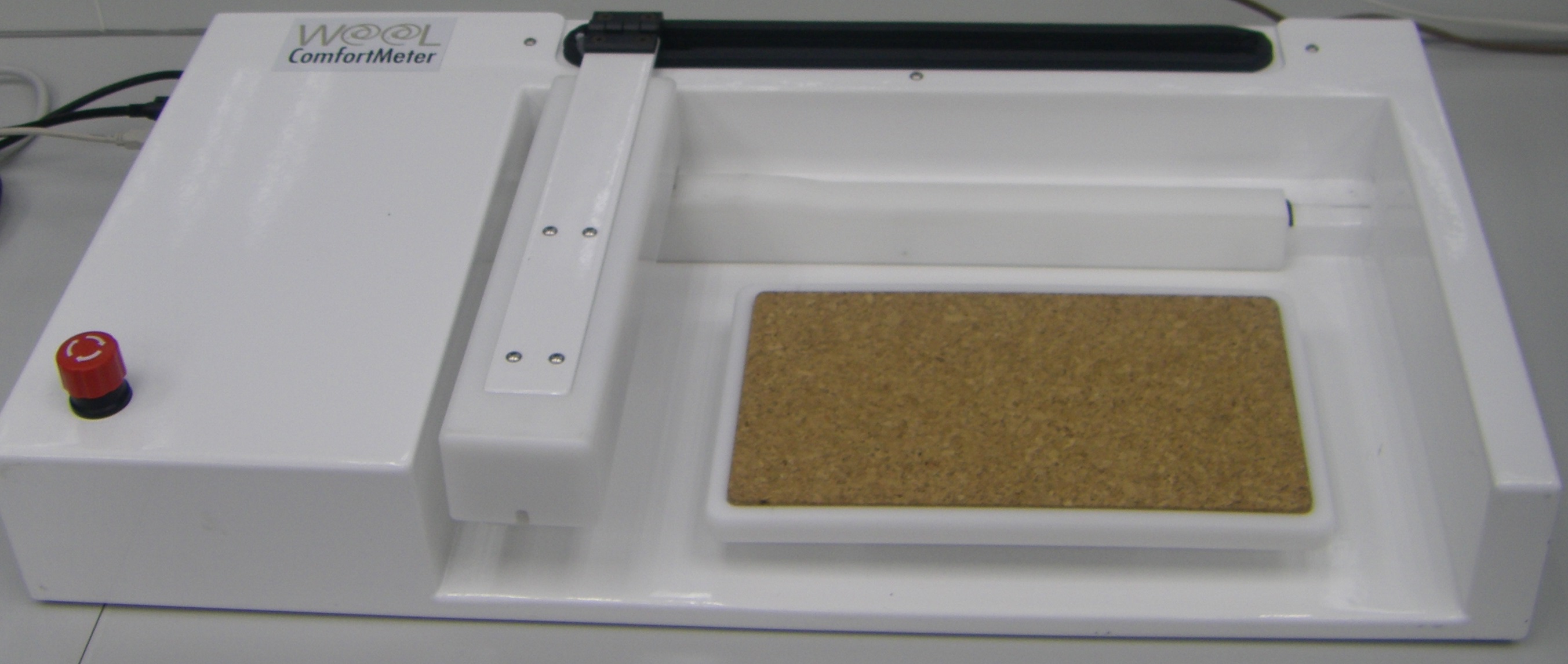 In many markets wool is renowned as the next-to-skin fibre of choice, including the premium active-wear markets; however, variation in fabric quality has often left consumers with mixed feelings. These technologies will take the guess work out of achieving elite quality garments, which consistently exceed consumer expectations and generate demand throughout the supply chain. They will allow minimum standards to be set for next-to-skin comfort, which manufacturers and retailers can then link to price points and product type.
The Wool ComfortMeter counts the number of fibres protruding from a fabric that could cause wearer discomfort, and then accurately predicts a consumer's response which is crucial information for next-to-skin fabric manufacturers.
The Wool HandleMeter overcomes the subjective judgement traditionally associated with a fabric's 'handle' or its smoothness, softness, warm feel, dry feel, hairiness, tightness and perceived weight.
The Wool ComfortMeter and Wool HandleMeter are new value-adding tools which add significant value to the traditional measurements of fabric quality which cannot account for the effects of processing and finishing and don't accurately predict comfort and softness. These instruments make the quality control process significantly faster, cheaper and more accurate than other measures and, most importantly, can be applied to the finished fabric. Their accuracy in predicting the 'feel' of garments has been validated through a series of consumer wearer trials and with experts in evaluating wool handle.
Testing of fabrics and garments is available through AWTA's Australian Product Testing Division and will be extended to include it's operations in China, where AWTA has a joint venture with the JinAo Testing Co, located in the knitwear production centre of Nanjing.
For More Information:
Detailed fact sheets on the Wool ComfortMeter and Wool HandleMeter technology and how they benefit different areas of the wool supply chain, are available on the Sheep CRC website, www.sheepcrc.org.au
Companies wishing to test fabrics should contact AWTA, textiles@awta.com.au, or call +61 (03) 9371 2400