Wool Excels at the IWTO Congress - April 2019
Tuesday, 30 April 2019
Combining Italy's rich wool heritage with the latest research and developments in wool applications, the 88th Congress of the International Wool Textile Organisation (IWTO) concluded last week in Venice, Italy.
More than 320 delegates, representing all stages of the global wool textile pipeline, attended the annual three-day event.
Of these, 25 delegates attended as part of IWTO's Young Professionals Programme, which has welcomed more than 100 young members of the industry since 2012.
IWTO's Young Professionals Programme
Open to those who are working in the industry aged 35 years and younger, the Young Professionals Programme provides the rare opportunity to gain an insider's view of the global industry.
IWTO has been pleased to be able to welcome over 100 Young Professionals since the programme's inception in 2012. 2019 sponsors include AWTA, Jiaxing Mount Chemical and N. Schlumberger. Young Professionals are matched each year with a senior member of the wool textile trade, offering many opportunities for networking and socializing.
Link to Media Release: IWTO Congress - April 2019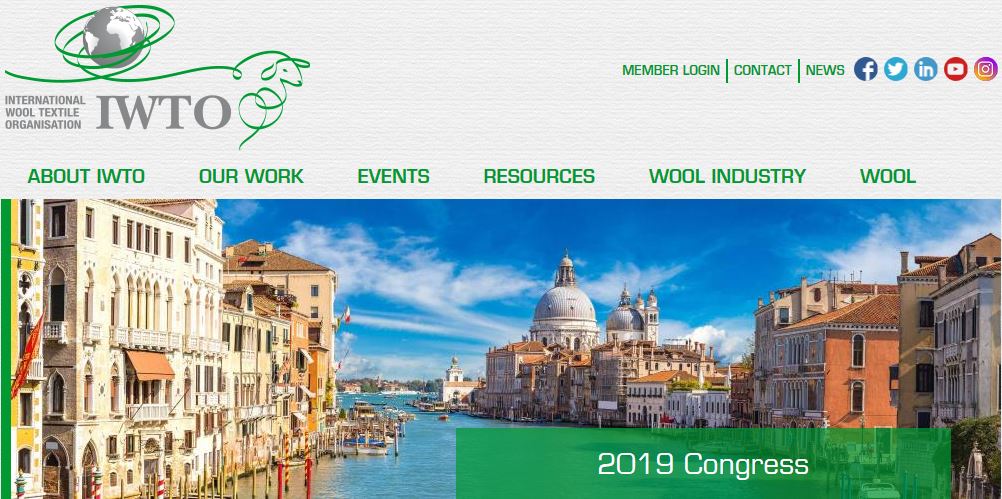 Up Next - 2020 Dates
The 89th annual IWTO Congress will be held in Tongxiang, China, 18-20 May 2020.